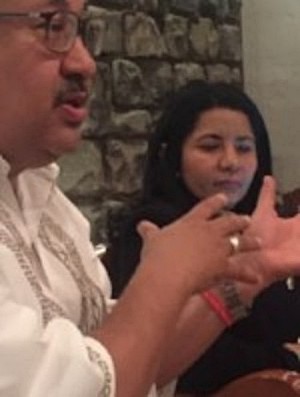 "Siempre Unidos is really a safe place for people to be," said Honduras Executive Director, Pascual Torres, during his recent visit to the San Francisco Bay Area. "Our patients face so many challenges – poverty, job discrimination, unsupportive families. Of course we must tend to their mental health needs."
Among people living with HIV, the rate of depression is three times higher than that of the general population. Depression is significantly associated with nonadherence to antiretroviral (anti-HIV) medications.
Siomara López, Siempre Unidos' psychologist, accompanied Pascual to meet our supporters and describe her work. She shared the story of 54-year-old "Vicki" who had learned she was HIV-positive and was the sole bread winner of her family. Siomara met with her repeatedly to help her enlist familial support, reinforce the need to care for herself and devise a plan for living with HIV. Siomara will follow her closely as part of her services providing over 300 psychological sessions annually.