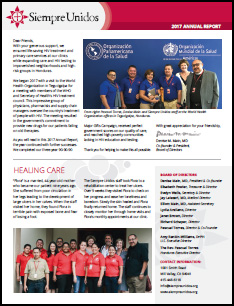 Dear Friends,
We are pleased to share our 2017 Annual Report detailing our accomplishments in providing HIV and primary care services to people in Honduras.
As you will read, we completed our three-year 90-90-90 Major Gifts Campaign, received perfect government scores on our quality of care, and reached high-poverty communities lacking in HIV education and testing.
We are immensely grateful for your friendship and support.