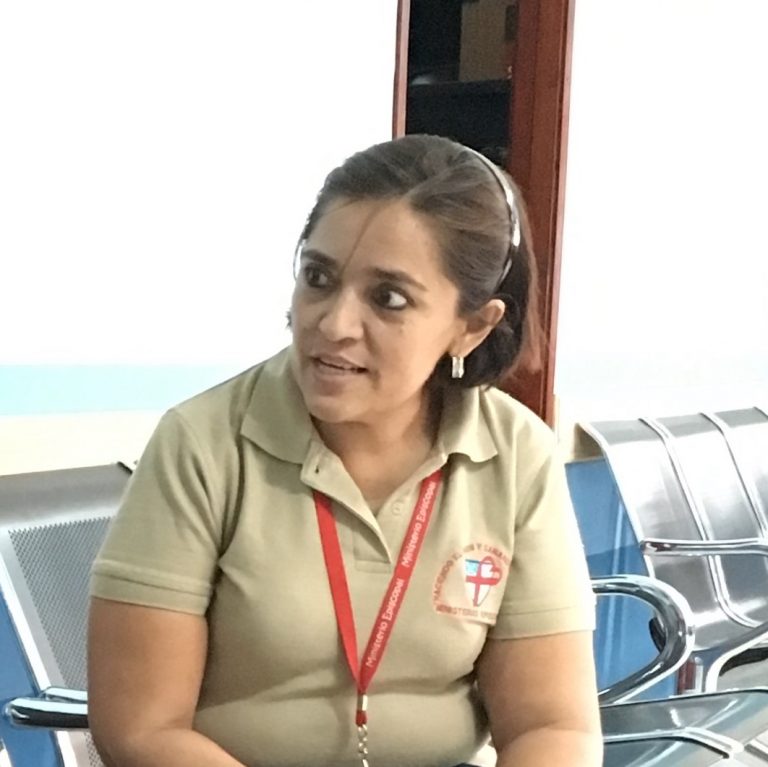 Every few months a person affected by HIV in the U.S. contacts us to learn about our Honduran clinics. The individual may be HIV-positive, have a family member living with the illness or be a social worker. In these cases, the person with HIV will return to Honduras by choice or due to deportation and is very worried about the treatment available there.
Below is a recent email from a man who plans to return to Honduras sharing his impression of Siempre Unidos' clinic and staff member, Delmy, pictured at right. His name has been changed.
Good Morning, how are you??
I just got back from San Pedro Sula two days ago; and let me tell you how great it was to visit the clinic there and meet with Delmy. Delmy is such an outstanding person; she was such a delight to sit with and talk business. Delmy is so fluent in everything she does there; and her personality and charisma are awesome!!!
…You don't know how lucky I feel to have found you and your services in Honduras; I'm beyond words about everything I have experienced with you all. Please don't ever stop doing what you're doing down there in Honduras; it is an amazing thing. The clinic is so beautiful, the grounds around the clinic, the interior is so inviting and peaceful, the staff is great; Delmy just tops everything about my experience there.
I will always be in touch….