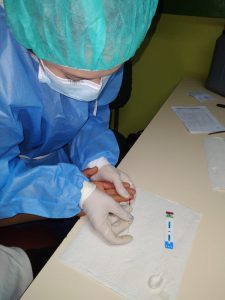 "We are quite active today responding to HIV," writes Honduras Director Pascual Torres. "We are doing rapid HIV testing at the local markets. Closing the gap on World AIDS Day."
To close the gap, the Siempre Unidos staff implement the UNAIDS list of necessary measures:
Community-led and people centered infrastructure
Equitable access to medicines, vaccines, and health technologies
Human rights to build trust and tackle pandemics
Elevating essential workers and providing them with the resources and tools they need
Thank you for supporting our work as a leader in HIV education, testing, treatment, and advocacy in Honduras.