World AIDS Day: Progress and Setbacks in Honduras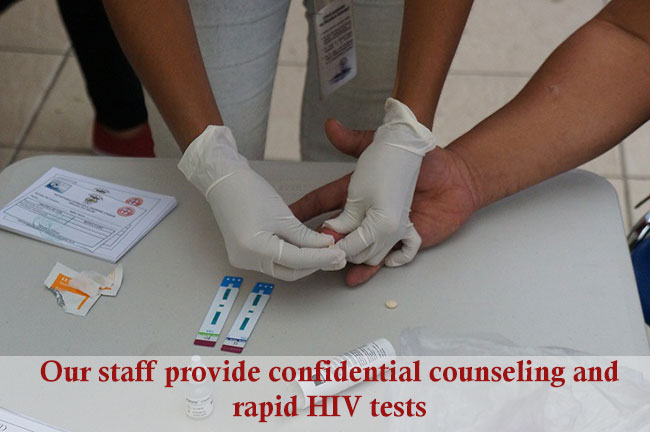 Nationally, Honduras' HIV prevalence rate has fallen from one of the region's highest to a new low of 0.4% of all adults.
This figure hides high prevalence among certain groups as our Gilead-funded testing has revealed.
We found HIV prevalence rates as high as 11% when testing at urban sites during day-long health fairs. Over one-third of people testing positive self-identify as homosexual men; others are women and men living in slums without access to HIV education and healthcare.
Siempre Unidos is one of the only organizations providing continuous HIV education, testing and treatment in the cities of San Pedro Sula, having one of the highest HIV rates, Siguatepeque and the island of Roatán.
We ask that you please consider Siempre Unidos if you are making year-end donations to ensure HIV services with the greatest attention to quality care and respect for each person's dignity.